Complex Shipping Processes
Komatsu faced problems typical in industrial manufacturing supply chains. To get such a diverse inventory to a range of customers, they rely on different carriers for metro versus regional deliveries, and specific transport companies to ship dangerous goods.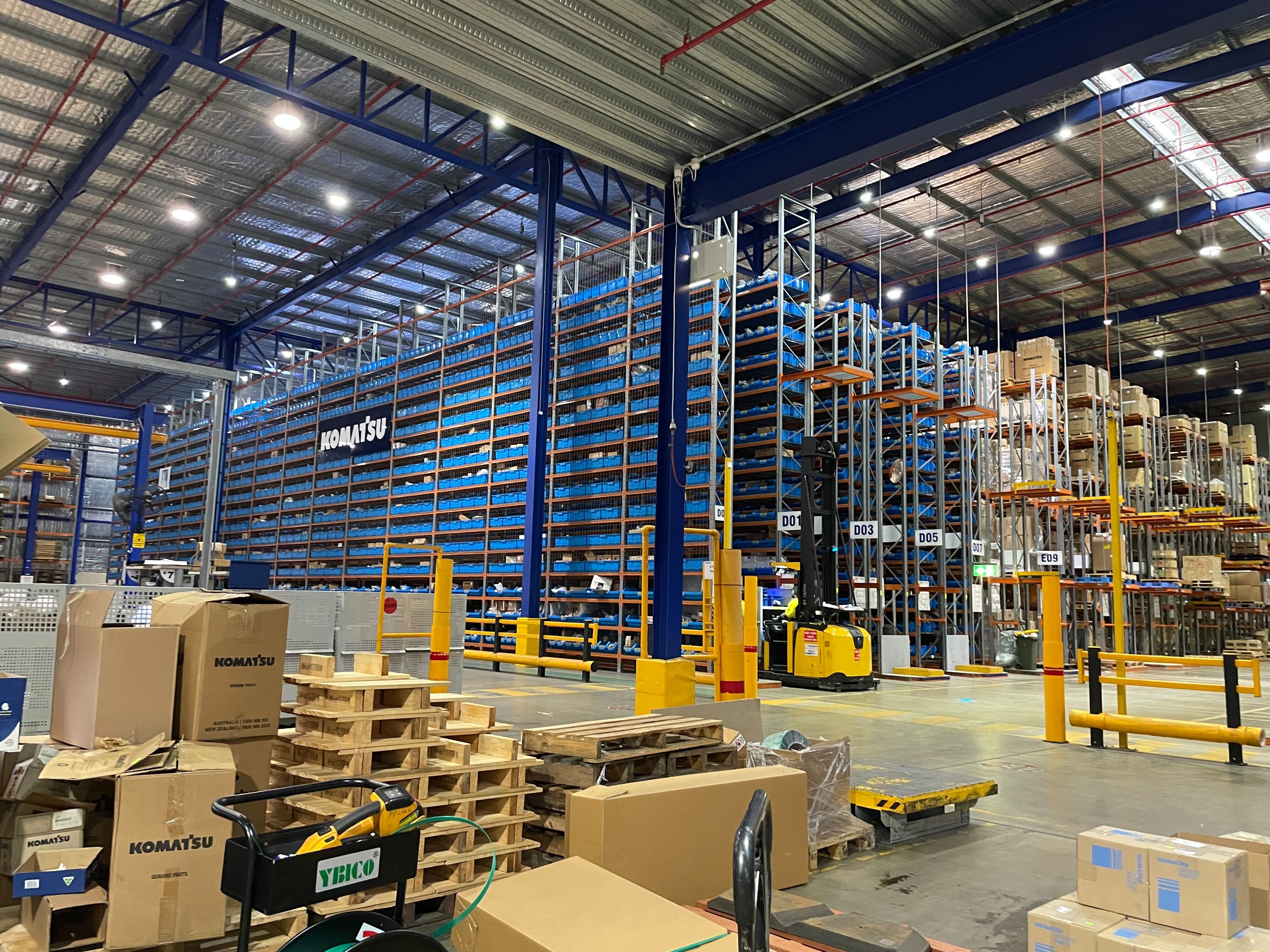 With multiple carriers comes pricing complexity. As a result, the sales team couldn't accurately quote customers for freight, resulting in margin losses and increased order handling times. And the multi-carrier challenges didn't stop once the order was shipped.
It was also time-consuming and costly for the customer service teams to keep up with freight tracking inquiries for urgent deliveries and challenging to collate delivery metrics in one place to monitor service levels.
Multi-Carrier Shipping Automation
The FreightExchange multi-carrier shipping platform solution involved:
Integrating with four carriers for instant labels and shipping documents

Setting up carrier selection rules to allocate orders to the correct carrier every time

Implementing consolidation algorithms to minimise freight costs

Integrating into the e-commerce portal and sales system so customers and sales teams for accurate, instant shipping quotes

Sharing data between FreightExchange and eight systems in the warehouse and sales operations for seamless operations
Despite a large and complex business, they now have 360-degree visibility of all their shipping operations, and processes couldn't be simpler.
Reduced costs and increased visibility
With the connected FreightExchange freight management system, Komatsu saved 3 hours per day per person in one department alone, reduced their freight costs, and significantly improved customer service. They also gained visibility across their complex shipping operations.